Body Surfing
27 August 2010
Back to the beach again today.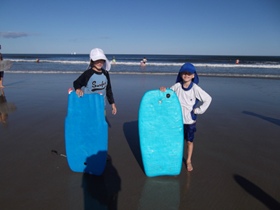 The boys broke out the body boards today and went body surfing.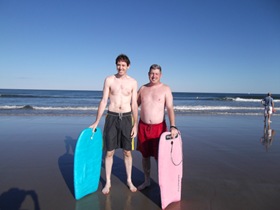 When they got tired and built sand castles, Bob and I decided to give body surfing a try. Ben sure can surf far on the waves, he is so light he just floats across the top. It wasn't quite the same for Bob or I.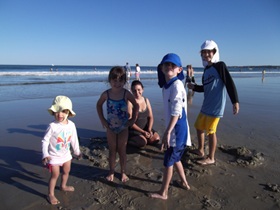 The kids had fun just playing in the sand/mud as the tide went out.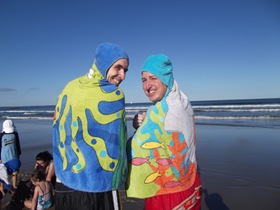 Bob and I modeled the kids towels to dry off after body surfing...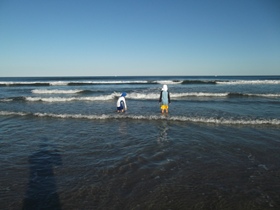 Then Rob and Ben went back in to splash in the waves some more.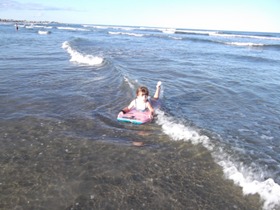 Lily had fun body surfing too!