New England Air Show
28 August 2010
It seemed like a good idea at the time.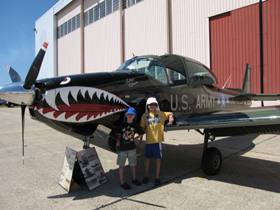 I remember when I was a kid going to an air show. What I had forgotten was how loud the jets can be. It was real hot out and the jets were real loud and soon after we took this picture everyone just wanted to go home.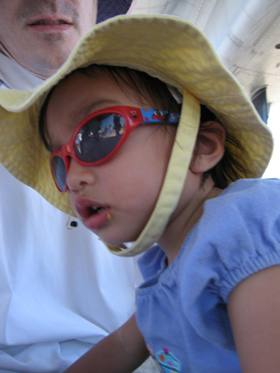 So, we missed the Blue Angels. But at least I got this cute picture of Anna.